INDIANA DAD GETS ARRESTED AFTER HIS TODDLER PLAYS WITH GUN ON LIVE TV
By Rey Harris
Beech Grove, Indiana – The father of a gun-wielding toddler was arrested after neighbors caught the unsupervised child on video.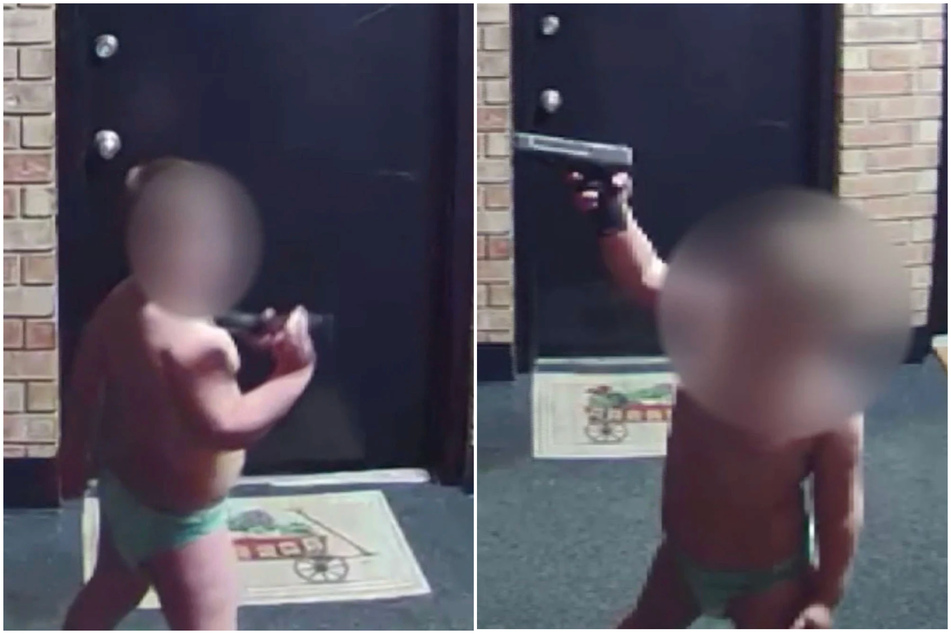 The Beech Grove Police Department in Indiana appeared on Saturday's episode of On Patrol: Live, a docuseries on REELZ that follows law enforcement during a live ride-along while patrolling through their community.
This latest episode was one for the history books, as officers received a call concerning a gun toting four-year-old.
A neighbor at the Beech Meadow apartment complex captured video of the child, dressed in only a diaper, walking through the hallway of the building with a pistol.


The armed tyke is seen pointing it in various directions, repeatedly pulling the trigger, and even pointing it at himself at one point.
Residents immediately called the police, and On Patrol viewers got to watch in real time as the case unfolded.
Officers arrived at the apartment of Shane Osbourne (45), the father of the child, for questioning, and were stunned by what they found.